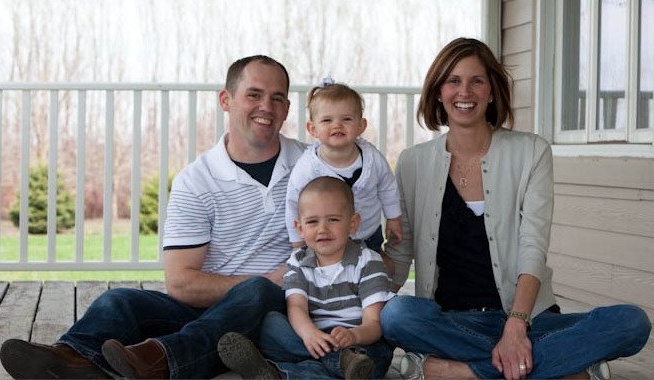 On April 1, 2010, Brad Broshar was unexpectedly diagosed with Familial Adenomatous Polyposis (FAP), a rare, genetically-inherited disease that leads to Colon Cancer. Brad was determined and did everything he possibly could to defeat this terrible disease. On November 7, 2010, after a courageous battle, Brad passed away, and was put to rest on what would have been his 10th wedding annversary. Brad left behind his wife, Steph, and his two young children, Kaysen and Haylen, along with hundreds of family members and friends.
Always young at heart, Brad exuded a child-like exuberance for life. Besides being the ultimate family man, he enjoyed hunting, tinkering with tractors and semis, fishing, hanging out at the lakehouse, and surrounding himself with family and friends at all times. Never short on words, Brad was always up for a lengthy conversation. He will be especially remembered for being an incredibly caring person who would drop everything to help anyone in need.
The Hope for Brad Foundation hopes to carry on Brad's legacy by providing help to those families battling cancer and by funding colon cancer awareness campaigns.
Everybody seems to have a "Brad Story"…what's yours?  We'd love to hear them!  Please submit them to hello@hopeforbrad.com today and we'll include them on the website.